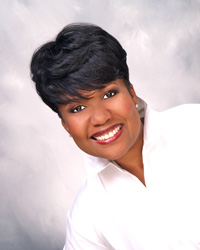 Celebrity Event Planner, Rená Puebla, established Coast Concierge Service, Inc. (CCS) in 1986. Through the years, CCS has become a top special event planning company in Orange County with a style that is synonymous with creativity and elegance.
CCS is dedicated to providing cutting edge and unique corporate events and weddings for its clients from throughout California, from Costa Mesa to Beverly Hills. Rená and her team strive to make each special event a memorable and unmatched experience by incorporating personal touches with eye- catching details. Rena's passion combined with her ability to transform an ordinary room into an extraordinary experience has won over the hearts of each of her clients. With insight, knowledge and enthusiasm CCS is confident every event they produce will be executed above and beyond its client's expectations.
CCS is committed to working with their clients to provide personal service and to create corporate special events and weddings with a lasting impression, whether planning parties with special themes and activities, selecting exquisite locations, or designing special decor and ambiance. CCS partners with clients to produce truly memorable events by understanding the client's goals and objectives.
Rená Puebla is more than just an event planner. She is a successful businesswoman, mentor and a sought-after public speaker. She was selected to be a guest speaker by the FDIC, as well as by the National Charity League and An Empowered Woman, a global networking community for women entrepreneurs. Rená has also been featured on National Public Radio, as well as national and local morning news show in Los Angeles and New York City. Rená was also a finalist on TLC's Reality Show, Battle of the Wedding Designers. Rená is Minority Business Certified with SCMSDC. She was recently selected to serve a second consecutive year as Chair of the Chapman University's Network Advisory Board for 2014-2015. She also serves on the Board of Festival of Children, an organization dedicated to helping strengthen the lives of children in need.
She is the author of the bestselling book, The Wow Factor, a guide for aspiring event planners.